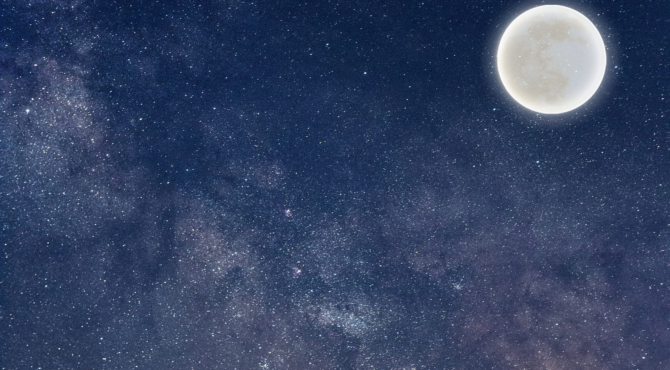 Before I was writing bedtime stories, I was listening to them. A lot.
In 2020, I found I was constantly waking in the night, unable to go back to sleep for hours. I don't know if it was the unhappy convergence of middle age and the pandemic, or something else, but it was really disrupting my schedule. When I discovered Get Sleepy, it was like a lifeline. I slowly worked my way through the entire available catalog of episodes. I'm pretty susceptible to most well-written stories on a good night. However, on a tough night, I need to call in what I think of as the my personal "silver bullet" narrators. What I've discovered by chatting with other sleepy story listeners is, I'm not alone. Most people seem to have a type of narrator that works best for them.
If you've only listened to one or two stories and decided they don't work for you, it's possible you haven't found your silver bullet narrator! I've been privileged to have a wide range of top notch narrators read my stories this past year. If you've considered trying out a podcast to help you sleep, here's a little sampler to help you get going. Each video is cued to a place where you will immediately get a voice sample of one of my favorite voice actors!
I hope you find your perfect match.
Tom Jones
Starting here is a no-brainer. Tom is the host of Get Sleepy and he has legions of devoted fans. If you are trying out your first sleep stories, his soothing delivery is an ideal place to begin. This is one of the most popular stories on the YouTube channel, so give it a whirl. If you like it, there is an entire playlist of just his pieces and then even more on the Get Sleepy podcast (any platform).
---
Bringing a comforting, nostalgic vibe, TK has lots of enthusiastic fans of his own. You'll find him voicing lots of the stories located in the United States. His friendly, warm delivery will send you off to sleep feeling happy. The video I've linked to here is a perfect example. I based this story on a well-known antique store near my home in Virginia.
---
I'm going to come right out and admit that Abbe has long been one of my few "silver bullet" narrators. Fortunately, there are also many Get Sleepy stories she has voiced. After depending on her to keep me company in the wee hours for so many months, it was a pretty amazing to find out she was going to read my series of lighthouse stories this year. I love all of them, but I've linked to one of the most popular below. Be ready to drift off! If you enjoy this one, check out some of the other lighthouse history stories!
---
Heather describes herself as "The Merlot of VO" and I could not agree more! I first heard her incredibly relaxing voice on a retelling of Red Riding Hood (don't worry – it ends well!) and I was hooked. It's tough for me to choose a favorite among my stories she has narrated this year (lucky me!) but you will get a good feel for her vibe from this little Halloween story I set in New England. Bonus if you're a cat lover!
---
But I am not done with you! Fans of genteel UK accents will not be able to resist Simon. I've been fortunate enough to have him narrate one of my favorite niche stories. Nerd alert – it's about the Renaissance Fair(e). I love Simon for his effortlessly understated sense of humor and his soporific effect. Folks, it's my darn story and I can't even make it to the end when I listen. ZZZZZZZ.
---
If you're looking for a rich, deep American voice, Marcellus may be perfect for you! His stories are filled with warmth. I've been lucky enough to hear him on two of my scripts, but my favorite is a nostalgic trip back to the summer of 1982. Popsicles and dirt bikes incoming…
---
If you're the type of person who needs to feel like they're gently floating away to dreamland, I really recommend checking out Arif. His American voice somehow feels weightless and his delivery is so smooth that you will soon feel almost like you're meditating! Get a sample of his magic on this piece I wrote about a holiday evening on a small town American main street.
---
Lovely Vanessa manages to fill the story with a sense of whimsy, and her North American accent brings stories from the United States and Canada to life for me. I find myself so interested in what she's saying that I'm surprised she also quickly soothes me to sleep. I'm not sure how she does that, but she is becoming a "silver bullet" narrator for me. I suggest you start with this retelling of Hansel and Gretel (don't worry – I removed all the bad stuff and put the women in charge).
---
Your Bedtime Story is Out There
In the end, it's just you, the clock, and your insomnia if you don't try to find a solution. Rather than jumping straight to more drastic methods, why not put in an earbud or get a pair of sleep headphones and try some free stories? All of these links take you to YouTube, but you will find an even greater number on the Get Sleepy podcast. If you find certain narrators to be best for you, the Slumber app (buy it in the app stores) will let you sort by narrator! I find that feature very helpful.
I hope this little sampler gets you off on the right foot in your trip to dreamland.